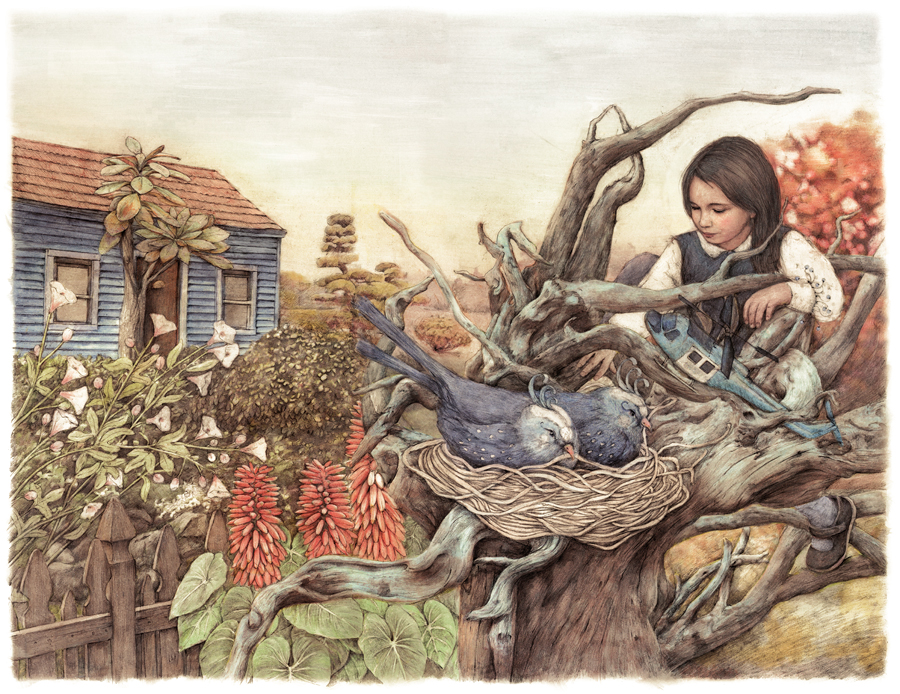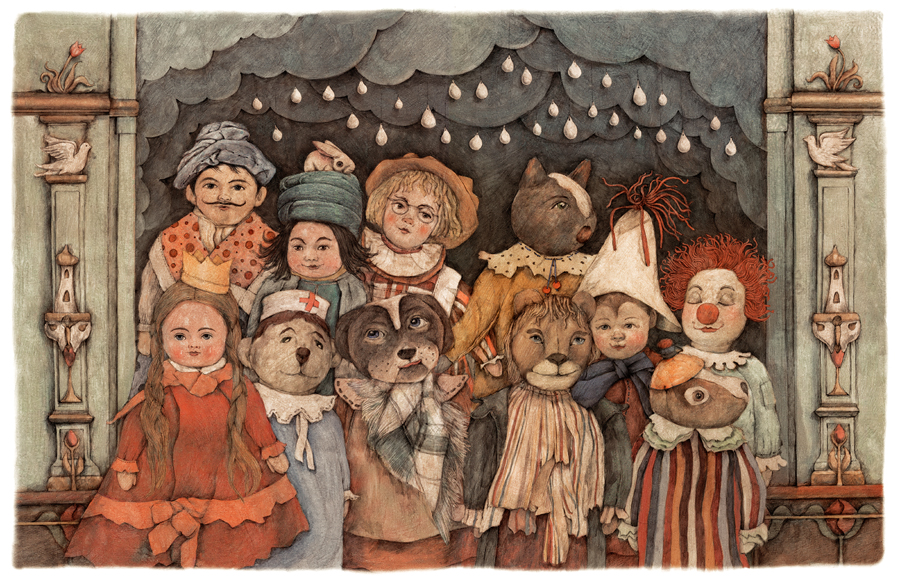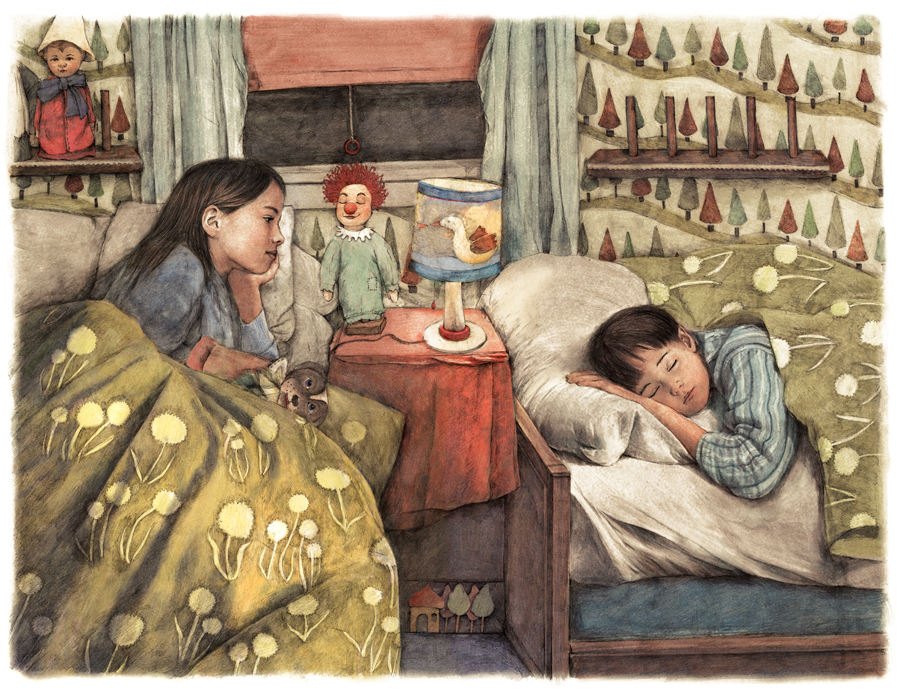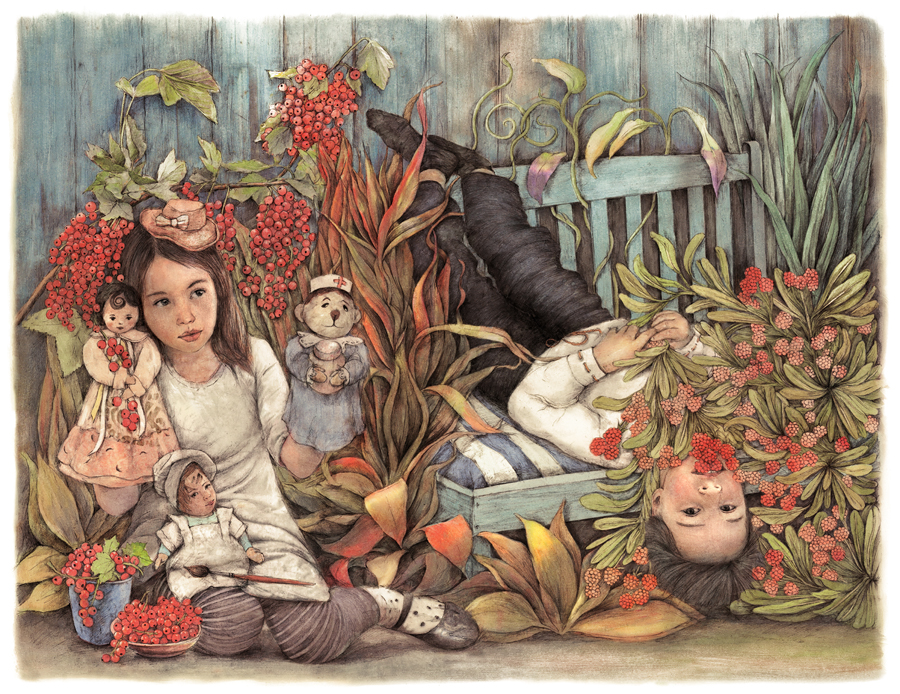 Illustrations from the Picture Book Das Theater von nebenan / The THeatre Next Door
pencil, ink, watercolor on Paper


Publisher's Summary
The siblings Pablo and Pia often play together with their puppet theatre. When Ricky moves into the neighboring house,
Pablo spends time only with the new boy. Pia is often alone now, until one day Ricky becomes ill and the Theatre takes its course …
A story that sensitively shows the feelings of children in conflict situations and depicts in a wonderfully quiet way how everything
that seemed difficult and hopeless before can dissolve.
Awarded with the "KIMI Seal" for diversity in Children's books


Illustrations from this book were selected for
The Children-Spectators
. Bologna children's Book Fair . Italy
Sharjah Children´s Reading Festival 2021
. United Arab Emirates

Nami Island International Children's Book Festival 2021
. South Korea

CICLA Original Illustration Exhibition 2020
.
Shanghai . China


German Edition
Das Theater von Nebenan

published by Bohem Press 2019
ISBN: 9783959390712


Dutch Edition

Het theater van hiernaast

published by De Vier Windstreken 2019
ISBN: 9789051167320
Latvian Edition

TEĀTRIS KAIMIŅOS

published by PICK-A-BOOK 2019
ISBN: 9789934199042
Romanian Edition

jocurile copilĂriei

published by Signatura 2020
ISBN: 9786069480533
Turkish Edition

KOMŞUDAKI TIYATRO

published by KETEBE ÇOCUK 2020
ISBN: 9786057949608
Czech Edition

Divadélko od vedle

published by Edika 2021
ISBN:

9788026616672
Russian edition
Кукольный театр

published by Enas Kniga 2021
ISBN :9785919219682